Let us treat your injury and get you back to enjoying your sport or just life in general!
Book now
The only purpose built underwater treadmill in the area will help you recover from injury faster and fitter. It will also enhance your training and recovery, and it's fun!
Find out more
We offer a limited number of individually tailored packages to help you achieve your goals. Packages include training plans, treatment and maintenance sessions and training on our underwater treadmill
Learn More
What we do...
We will help you with any injury, getting you back to sport or just your daily activities, quicker and fitter than before, using our unique facilities and expertise. We'll use personal sports therapy sessions, sessions on our underwater treadmill, training advice or a combination of these methods to help you.
Anyone taking part in any sport will also benefit from our maintenance and training sessions, these sessions are adapted to meet every individual's needs and goals.
Runners in particular will benefit from the unique training sessions on our underwater treadmill and our training packages that are available.
Swimmers and triathletes will also benefit from our Endless Pool, offering in-depth technique analysis and openwater simulation with elite speeds possible!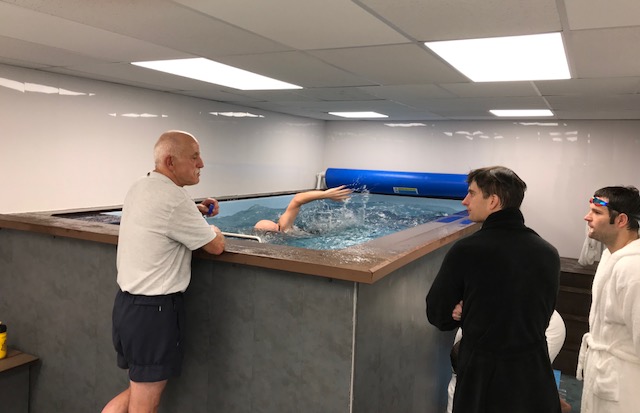 Contact us
Come and visit, email, call us, or get in touch via Facebook to see how we can help.
Where to find us:Performance & Recovery Centre
Unit PlB Whitebridge Lane,
Stone,
Staffordshire
ST15 8LQ
Tel:07421306413
Email: Ben@bengambletherapy.com